Take Part in the Contest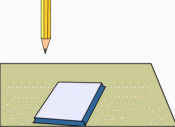 Writing Contest
First Prize: $40.00 gift card
Second Prize: $25.00 gift card
Third Prize: Movie ticket
Age 12 and up.
We would like to hear from the birth children, foster and kin children. Please send us a letter, short essay
in response to the following: What type of career would you like to have when you grow up and reason's why you would pick that career.
Deadline: April 20, 2019
Anyone under 21 who is in foster or kinship care
Include your name, age, phone number, address and phone number. (Your confidentiality will be protected) In addition to receiving the awards specified above, winners will have their work published on this website.
Submissions can be dropped off at the F.P.A. Meeting or email to songster.1@rogers.com
COLOURING CONTEST
Children 11 and under can enter our colouring contest. This link has printable pictures that can be printed off for your child's use.
We have a first, second and third prize. For both Boy or Girl
Contact Us At: durhamfpa@gmail.com